However, it can be difficult for you to choose the ideal Lunar lamp for you. Here is a complete overview of the moonlight and how to choose the best moonlight from the market. These lamps can be a wonderful decoration for your bedroom or living room, with warm and pleasant light just like the moon. It could be a good idea to turn your little cozy corner into a relaxation zone with a lamp.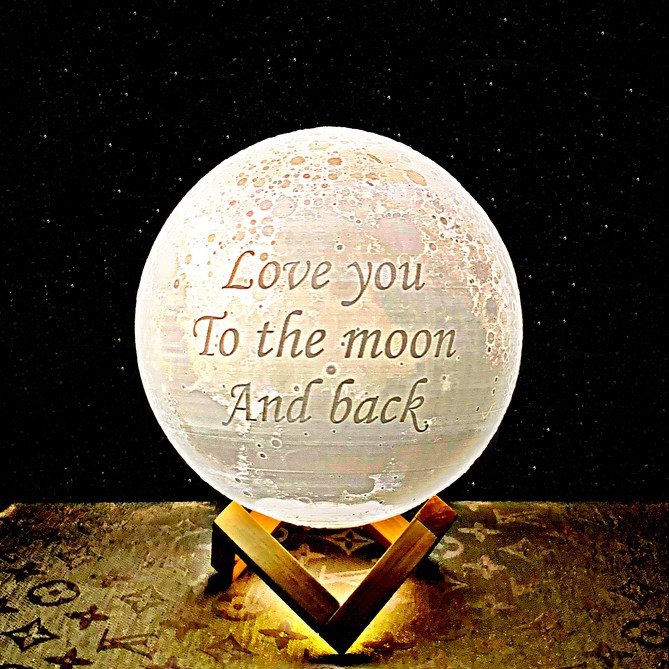 What Is Moon Lamp?
The moon was a divine and enchanting symbol in human history and brought to you a mystery, joy, enlightenment and romance. They reveal full of mysterious and surprising creative moonlight. Decorate your own world with the 3D moonlight in any style. It is not only an art of decoration, but also an art of living.
Our Story
3D printed moonlight, inspired by our team member, Mister. Robin, he has a very sweet little friend as well as something day she asked, "You say you love me, but how can you prove it? Can you allow me the moon?" Thats just a little joke too, but Robin can be a very smart boy and thinks: How can I solve the problem that struggles for many old and modern boys?
Suddenly he thought for the good idea, although can't subtract the moon, but what about 3D printing technology to make a moon? On the second day, he shared his idea with the team which immediately aroused a person's eye and support of all members. We search the NASA website for the clearest texture of the moon and for careful modeling using NASA's moon texture data. We make use of the latest 3D printing technology to restore the lunar landscape photo-realistically. We would just like to give "A Real Moon".
Such as Love you to the moon and back moon lamp.
Why Use Moon Lamp?
It can be a wonderful gift for your partner because we can customize it. So if you are thinking about one of the best Valentine's Day gifts for your partner, a custom Luna Moon lamp can be wonderful. You can customize it with the names and a photo. This will be all that the heart loves very much. It can also be a wonderful birthday gift or gift for your children. One who loves to decorate their home with cool and innovative things can be a wonderful birthday gift for them. If your child learns something from the moon now, this gift can be very exciting for them. This lamp can, therefore, serve useful purposes.
take me to moon lamps!