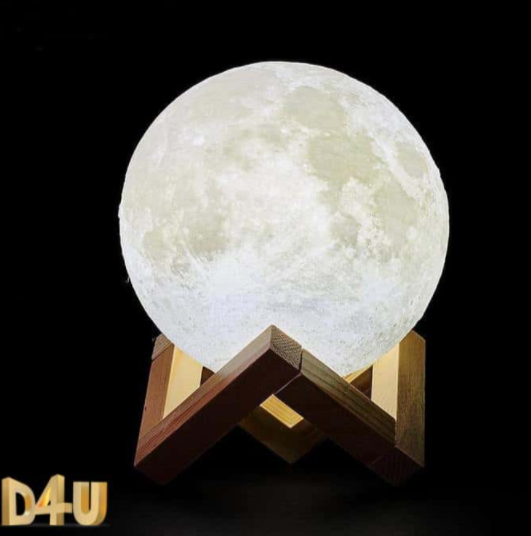 Bored with all the ordinary, inefficient and tiresome gift options?
The D4U moon lamp is made to restore the true appearance of the moon using the latest modern 3D printing technologies. The moonlight is created with eco-friendly materials through a 3D design that powerfully reflects the true appearance of the moon. The moon is a divine and improving emblem, giving you prosperity and pleasure. The moon is a sign of divinity and prosperity, giving you luck and pleasure.  Moon lamp has the hue of the moonlight that binds you. This will bring a warm feeling to your home.
If you are searching for a special personalized gift for your wife, husband, partner, friend, lovers, buddies, relatives, and friends! Hold on with this holy, charming and exciting sparkling moon night light, offering luck and pleasure. Show your love like never before. An amazing present for your loved ones for wonderful gifting occasions such as the wedding anniversary, engagement, relatives and friends marriages, proposals, valentine's day, loved one's birthdays and other special occasions.
Token of love on Wedding Day!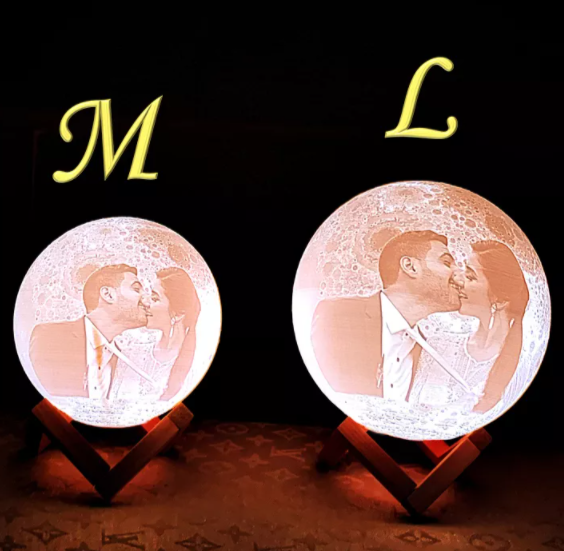 Among the most meaningful days in their lives is the day of the wedding for every couple. The close and loved ones present gifts, in order to make it much more enjoyable. Now, the present is not only a thing for the pair, but it is also a remembrance that, however after years, they can treasure. It is therefore important for your gift to be special and magnificent. So, among some of the best wedding presents and ideas that are suitable for every season, a moon lamp with photos could be a great gesture of love.
Proposal gift on Valentine's Day!
The analogy between lovers and the moon is also heard. So the customized moon lamp really is one of the best exclusive valentine's presents, as the couples' images would shine like the moonlight. It's going to be a sweet keepsake of their relationship and would be the best idea to propose your soul mate with this amazing piece of art. Flaunt your love!
Lovable surprise on Birthday!
When enjoying your reading or just complimenting the elegance of the moon before bed, add a little bit of wonder to every room at night. The Moon Lamp will give children and adults the perfect present. On their special day, like birthdays, surprise your dear ones with this enchanting, relaxing and immersive work of art. It gives a sophisticated feel with an uncluttered look that blends into every type of décor in your house.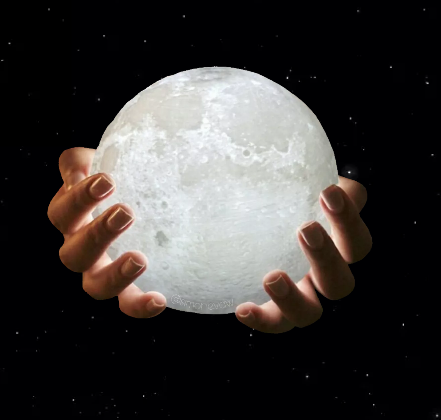 One-in-all gifting solution for loved ones!
The most impressive gift you can ever find! Have your picture exploded on your moon lamp?  Be it any day, any celebration- with our amazing personalized Moon lamp with photos and other moonlight gifting options, we have you covered.
Ordering your moon lamp online from D4U is fast. You all need to pick the product, upload the text that you like on the item, and you're done. The Personalized Moon Lamp will be sent to your preferred address in an incredibly quick time as a perfect picture gift.