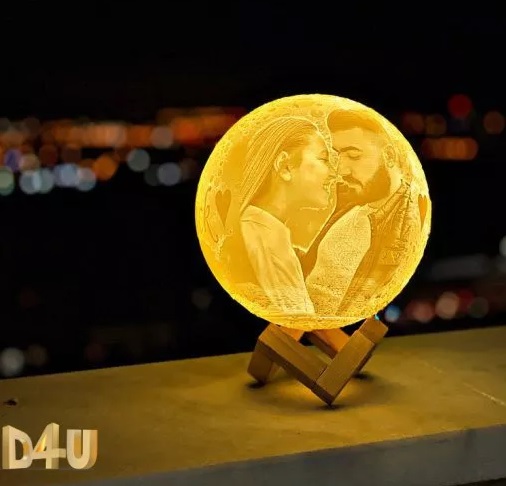 Everyone promises to get their beaus' moon and stars, but we can make those promises real! At gethemoon.com, we create customized moon lamps that you could gift your beau to fulfill the promise of your love. And not just this, we provide customized moon lamps in which you can get your photo, date, or dedication that you want to make for your beau, making it not just a fantastic gift but an ultimate gift that is personalized to honor your memories and love.
Not just this, these moon lamps can be used as a decor item in your new home. It is because the shimmering glow that these lamps cascade over your new home can be used for many purposes like:
~ gifting it to your partner or significant other
~ using as a piece of home decor to add to the beauty of your home ;
~ or using it as both a gift for your partner that can be used as the decor of your home together
~ giving it to your parents or siblings or your best friend
Captivating Moon Light Lamp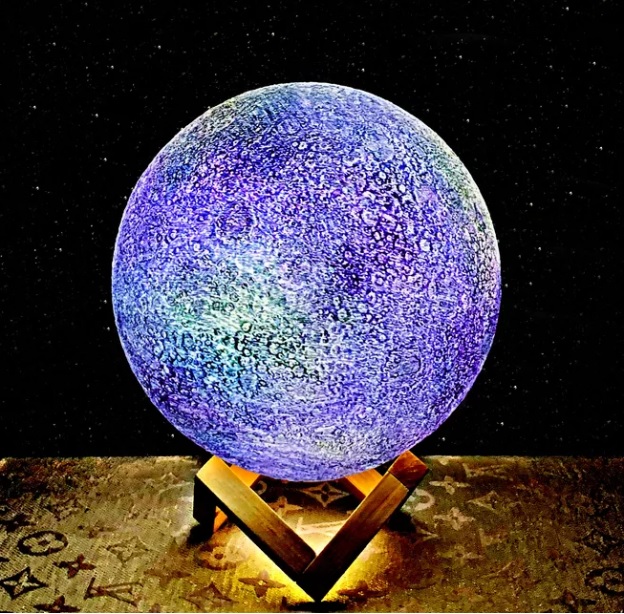 The reason why customized gifts are trending so much is that people love the fact that they can add their personal touch or a message into an ordinary gift and make it more authentic, personalized, that speaks uniquely of them. When you customize a present or an everyday object, you add a part of your essence, something that belongs to your persona, something that speaks of you. So whatever use you may make of this moon lamp, be it a gift to your beau or using it as a decor in your home, you are depicting your essence and leaving a mark of your love in both the cases.
Also, with gethemoon.com, we deliver our products worldwide, so all you have to do is place an order, and the rest will be handled by us only. The best part about customization is not just your boo. Still, you can give this moon lamp to anyone for any occasion like your parent's birthday, your sister, or your best friend; decide what memory you would want to get personalization of and write a message or a significant date you want them to be remembered by with.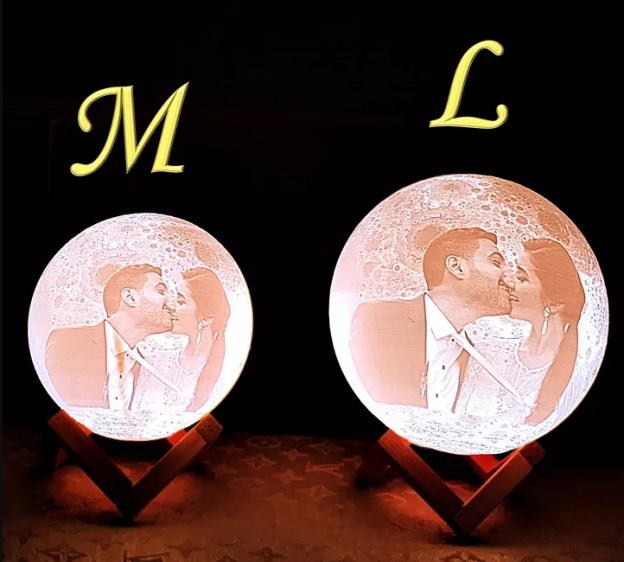 Everyone can give an ordinary gift but do not make that mistake! Let your loved ones feel more special and loved by reminding them of something that speaks about the relationship you share with them. Let them feel as important as they are, and let them know how much effort you have put in this gift because, at the end of the day, these gifts and the memories you create with them is what will shine like a memento between you and your loved ones.