Gifting your wife can be tricky. Wives are colorful, charming sometimes might also inflame and are full of love. How do you see your wife as? Your wife is your soul mate, and she is the person you married for spending the rest of your life with. Your wife deserves something special indeed. She is there with you through your thick and thin. Spending life with wifey can be amazing, and you can make your marriage beautiful. From cooking to taking care of the household to packing your things to comforting you, she is there at every level of your life.
The Romantic Moon Lamp:
Do you love your wife enough? Make your wife fall in love madly with you with a unique gift. Even in the dark, there is a bright light that shimmers along with other stars. Your wife is the same moonlight in your life that shines and keeps you alive each day. Celebrate and embrace your love with a Customized Moon Lamp for your loving wife. The husband spells cock-a-doodle-doo, and the wifey goes furry. 
The Spellbound Message: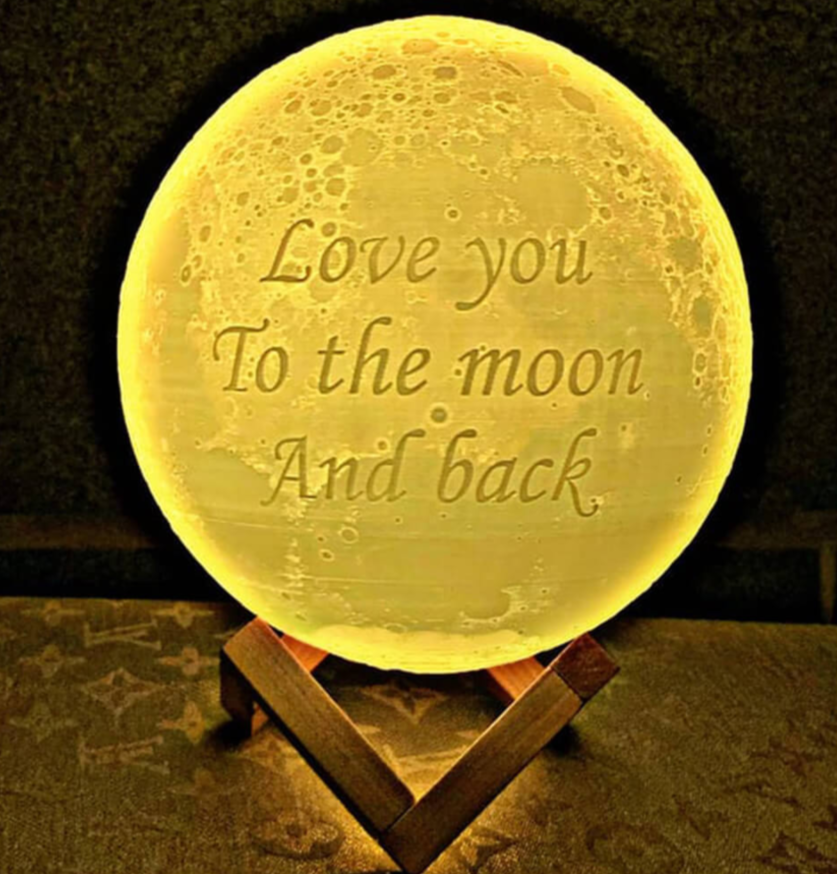 All the town men are willing to make a sincere effort to see a smile on their wife's face. The Moon Lamp comes in different shades and lights, and it can be customized with an engraved message and picture of both the couple. It is a perfect piece to celebrate togetherness and sharing sentiments. A warm message like "you complete me "or "I love you to the moon and back" are few phrases that can go well fitted on the lamp. 
Personalized Gift Hamper:
There are many beautiful exotic and unique lamps available in the market. This one is the most special as it is personalized and customized, uniting the two of you together. Imagine your wife in tears in joy, and seeing your bright face in front of the moonlight can make her go exhilarated.
Your Spouse, the Ultimate Standard of Attractiveness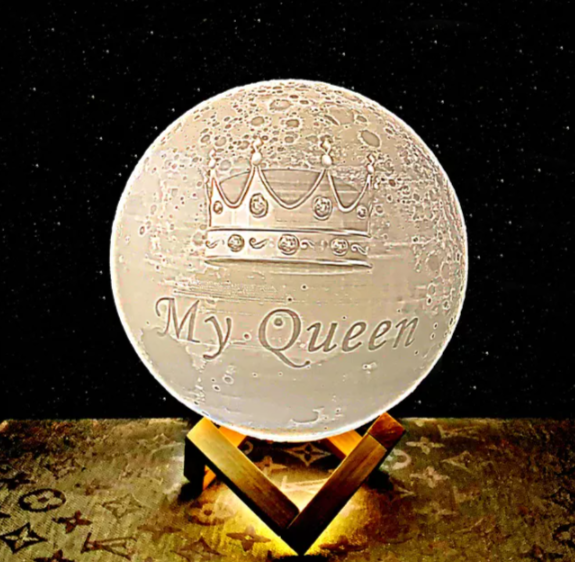 A marriage is a beautiful bond; however, it matters and requires a great deal of effort than we think….
This can be a beautiful quiet place for you two to be together. Holding your hands together and recalling the stories and moments you spend together, and time you spend together.
You can make her feel special and tell her how she is standing tall and firm as a family rock. The soothing atmosphere can be very, very calming and relaxing and can let words out of you. Communication is the best key. This is the time when you can express your love towards your wife unconditionally. You can thank her, say sorry, resolve the issues and celebrate and cherish this oneness together. We hope that the moonlight can bring in the magic and blesses you, and emboldens your tie together.